Posted by Four Corners USA OnLine on 21st Jul 2019
On Sale Now exquisite Coral Necklace Earring Jewelry Set by husband and wife Native American Zuni Artisans Lance and Cordelia Waatsa creating time honored traditional Zuni Needlepoint wearable Art such as our large On Sale Now Mediterranean Coral Cluster Squash Blossom and Naja Necklace Earring Jewelry Set. One must truly appreciate the time and tenacious effort that is placed into such large detailed pieces of ceremonial Jewelry with precision lapidary, cluster Coral settings, Sterling Blossoms, Silver Beads all fully handmade handcut.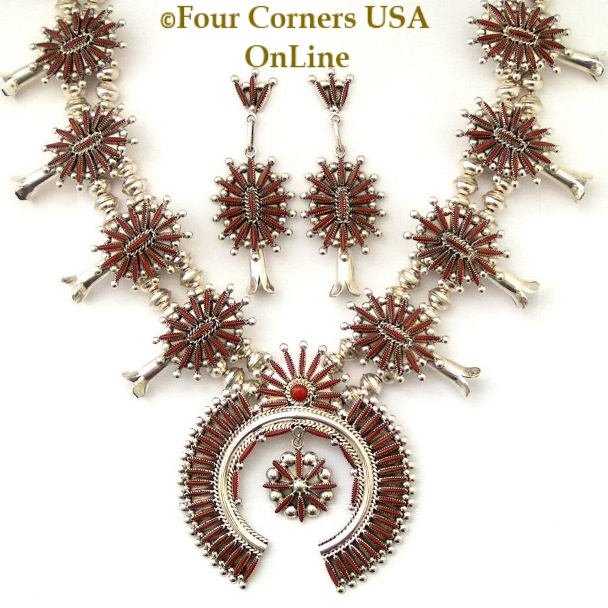 All products are shown individually for your shopping convenience - what you see is what you receive!
Hope you enjoy!

All dialogue, articles and images throughout our website are Original Written and Created Content compiled from years of personal experience, conversations and relationships for over 23 years. Copyright and Terms of Use
All Rights Reserved Four Corners USA OnLine