Multi Color Stone Watches
Authentic Native American Navajo and Zuni Multi Stone Multi Color Inlay Sterling Silver Watches for Men and Women. Customize the look of your Men's Native American Watch or Women's Native American Watch with various Watches Faces including colorful Turquoise stone faces and varied flex band lengths.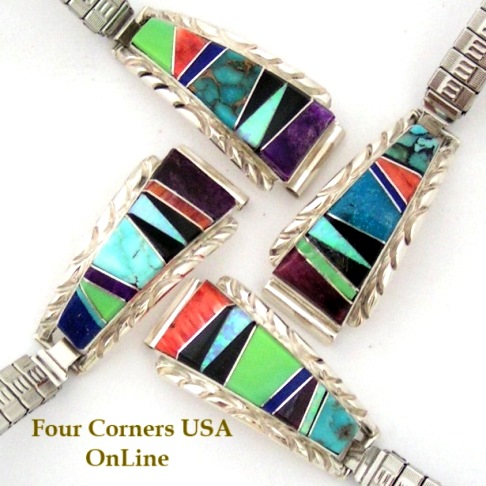 There are no products listed under this category.