Posted by Four Corners USA OnLine on 4th Mar 2018
Newest selection of White Buffalo Turquoise Pendants have arrived for our Spring Collection. Several styles and designs for both men and women by Native American Silver Jeweler Bobby Becenti. From beautiful sporty stamping on Concho styled to traditional cuts and scallops all boasting an eclectic selection of stones.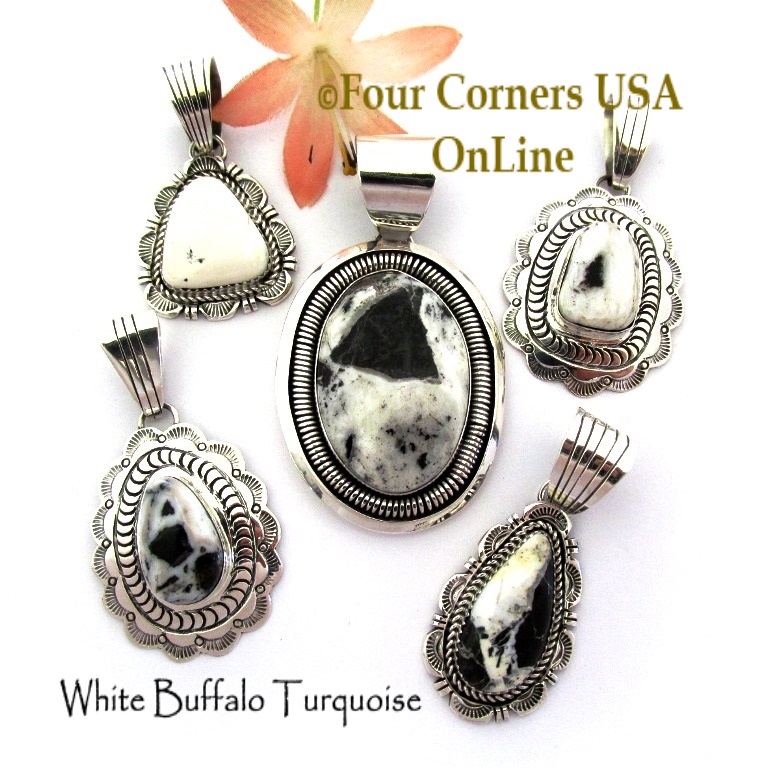 For those looking for a larger stone White Buffalo Turquoise Pendant with a little weight, Navajo Artisan Bobby Becenti has created a wonderful setting for some beautiful White Buffalo Stones. These Pendant settings offer a bright edge with coiled silver and oxidation complimenting the White Black Stones.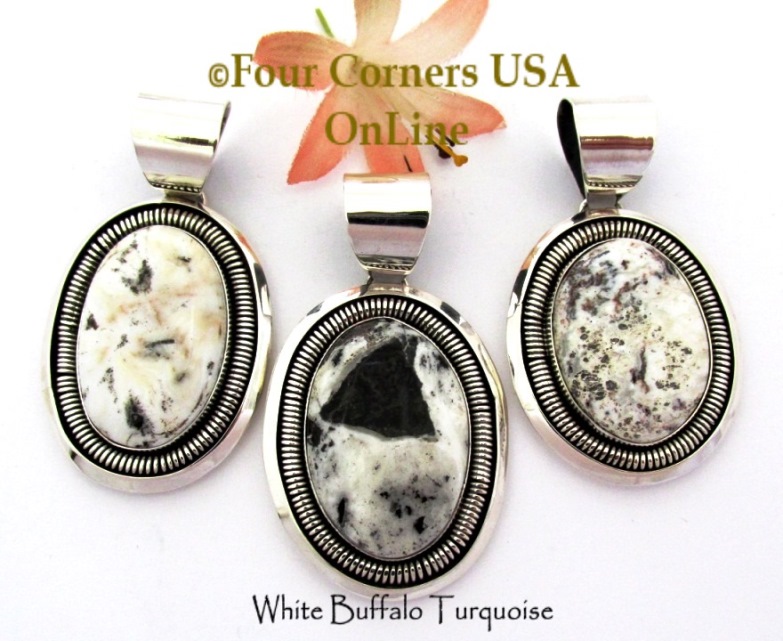 A must for any Collection!

All dialogue, articles and images throughout our website are Original Written and Created Content compiled from years of personal experience, conversations and relationships for over 22 years. Copyright and Terms of Use
All Rights Reserved Four Corners USA OnLine