Posted by Four Corners USA OnLine on 5th Oct 2019
Turquoise Coral Reversible Petit Point Squash Blossom Necklace Earring Jewelry Set by Navajo Jewelry craftsman Eldon James On Sale Now! Native American Navajo jewelry craftsman Eldon James has recently become very popular for his Reversible Squash Blossom Necklace Jewelry Sets boasting favorite Southwest gems including Turquoise, Coral, White Buffalo, and multi color multi stone designs.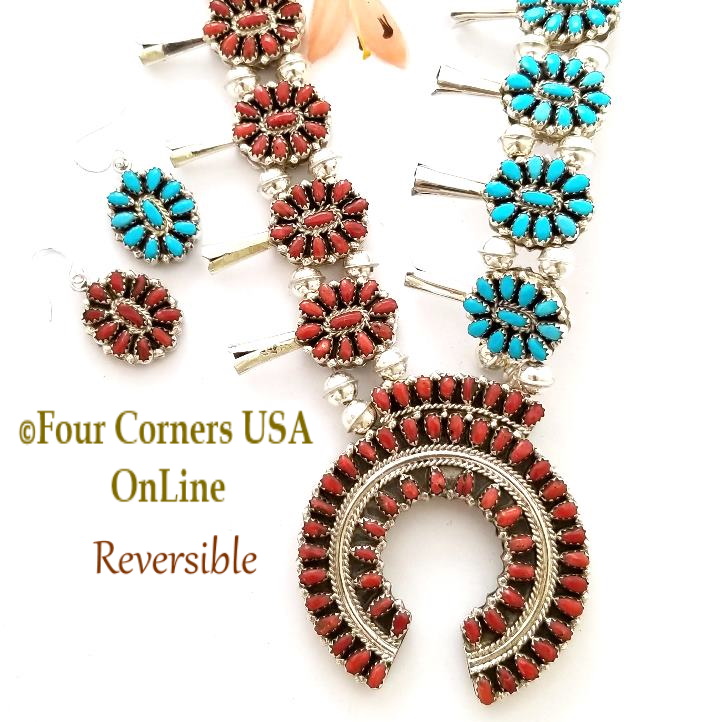 Deep red Coral and clear Blue Turquoise Clusters with attached Sterling Blossoms on double strand traditional pumpkin seam silver beads with 2 1/2 inch center Naja extending beyond the 23 Inch Necklace length.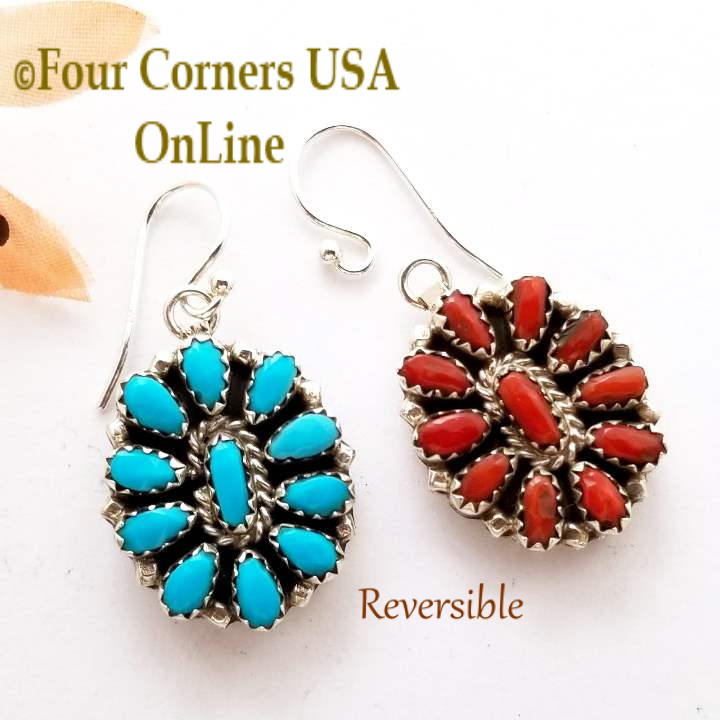 We have changed the ear wires to allow for easy reversible as the original ear wires would require pliers to change every time you reversed the necklace. Necklace is lighter than many Squash Necklaces and strung on twisted steel beading cable wire.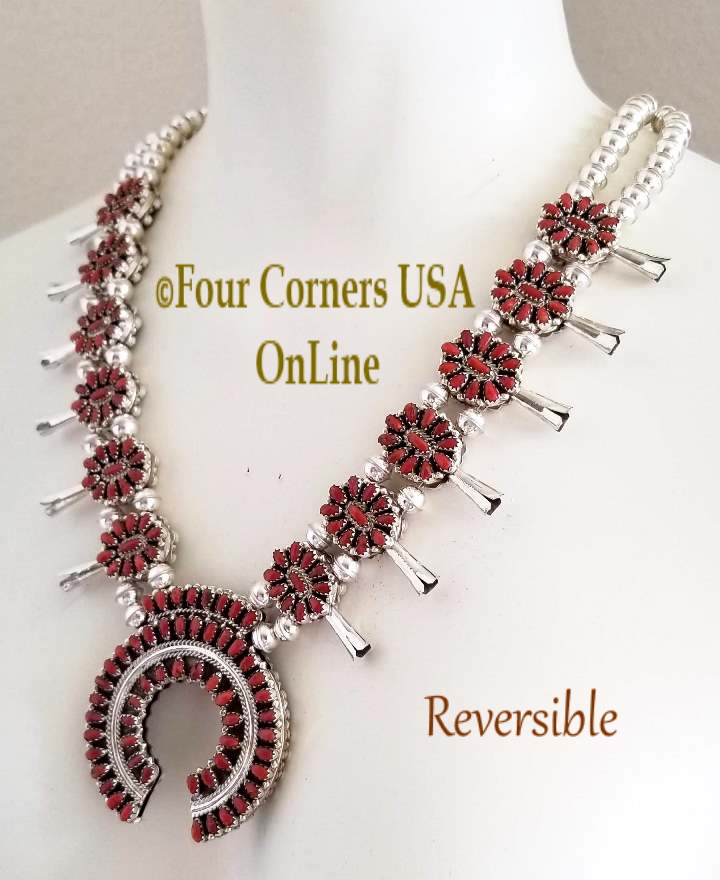 Because this necklace is being sold at Wholesale pricing, it creates an extraordinary opportunity for Jewelry Designers. There are many projects with 12 blossom clusters, Naja pendant, pair of earrings and traditional Sterling Beads.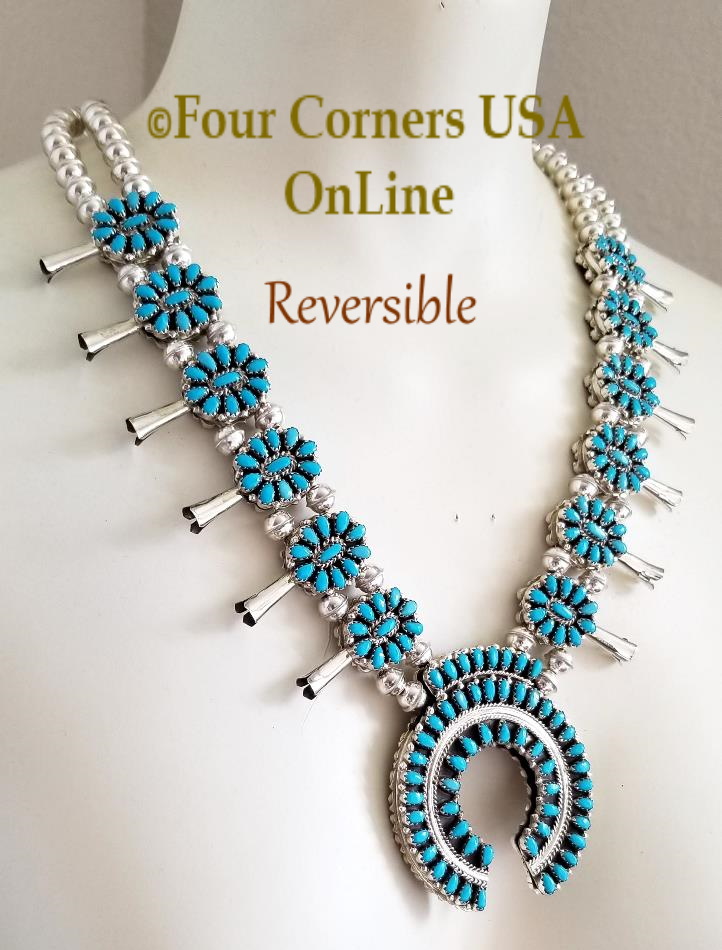 All products are shown individually for your shopping convenience - what you see is what you receive!
Hope you enjoy!

All dialogue, articles and images throughout our website are Original Written and Created Content compiled from years of personal experience, conversations and relationships for over 23 years. Copyright and Terms of Use
All Rights Reserved Four Corners USA OnLine