Posted by Four Corners USA OnLine on 13th Jul 2019
Local New Mexico jewelry designer, Steve Harper owner of Stoneweaver, is acclaimed for his fine Contemporary Inlay Southwest Sterling Silver Jewelry as well as his exceptional use of color and stone choices. These jewelry collections are designed once and executed by some of New Mexico's finest Native American inlay jewelry silversmiths with amazing variance so each piece is uniquely different. Mr. Harper's vision is so exquisite complimented by the most seasoned Navajo jewelry artisans with expertise of Channel and Intarsia Inlay techniques. Our Stoneweaver renowned Native American Artisans include Kenneth Bitsie, Marie Tsosie, James Lee, Shiela Tso, Larry Chavez, Albert Francisco, Robert Vandever, John Charley and the late Ervin Hoskie. To view jewelry collections currently available click on the individual Artisan Name. Please note when items are Sold they are no longer listed to minimize an abundance of selections to scroll through.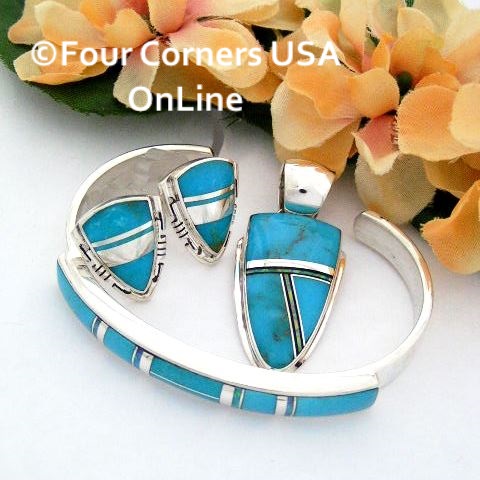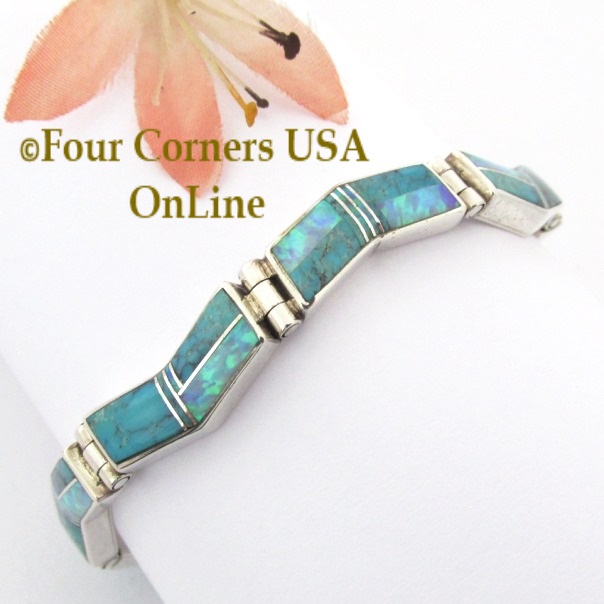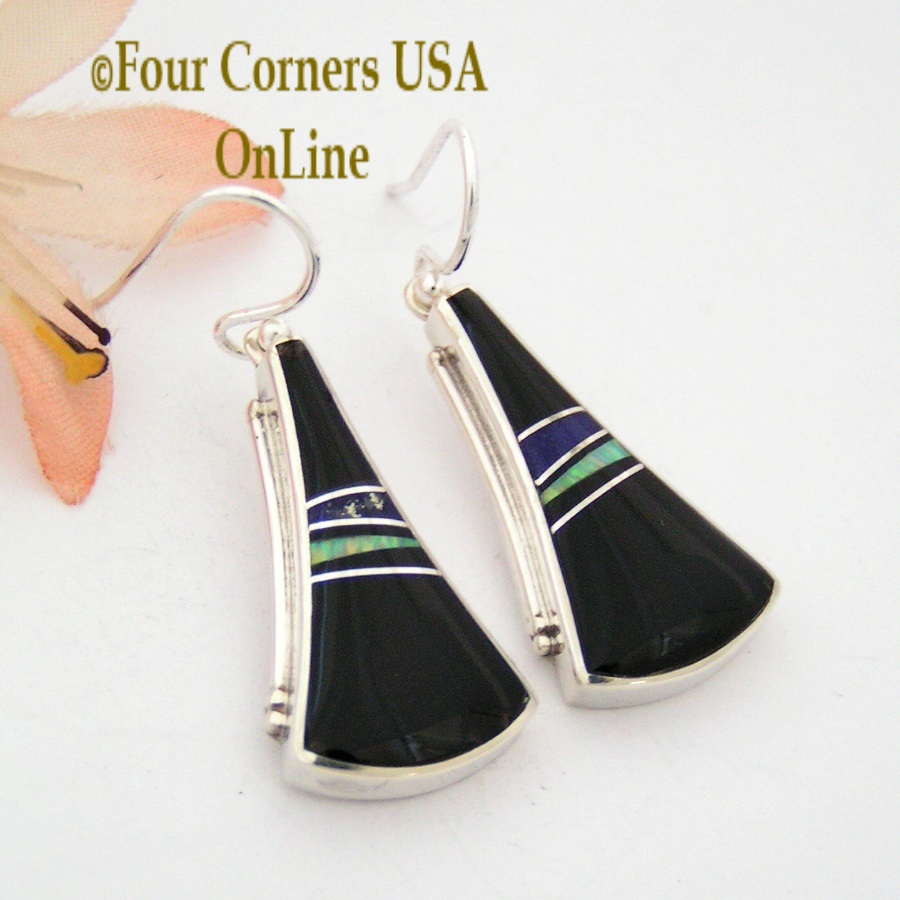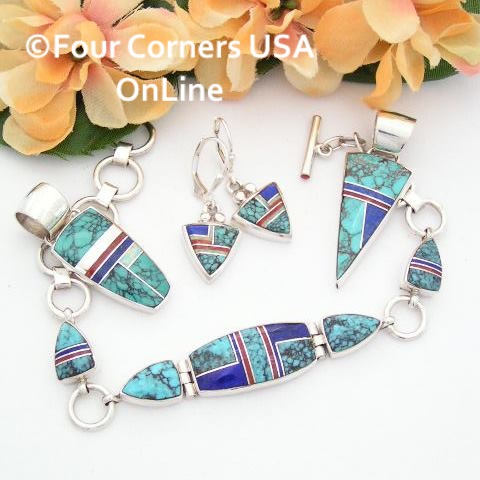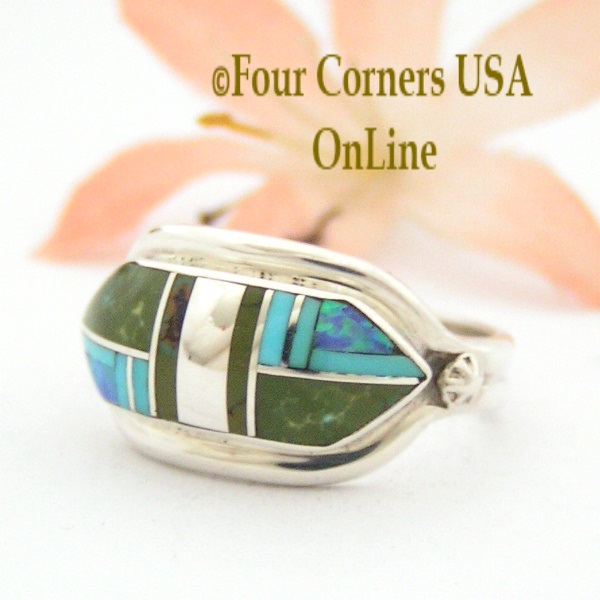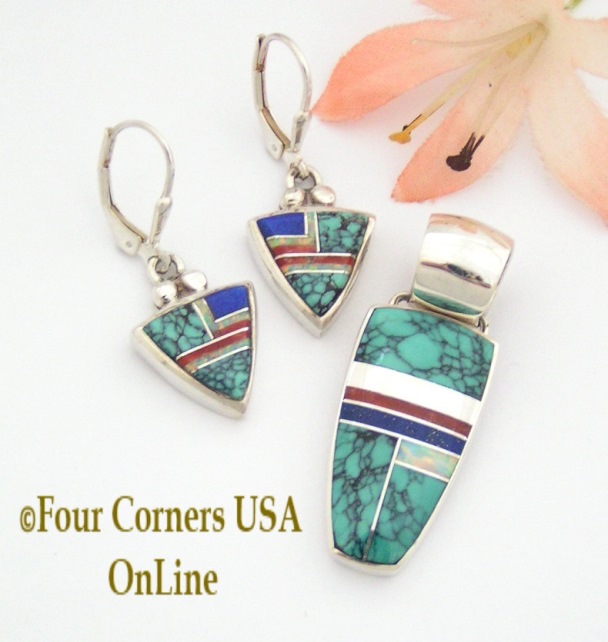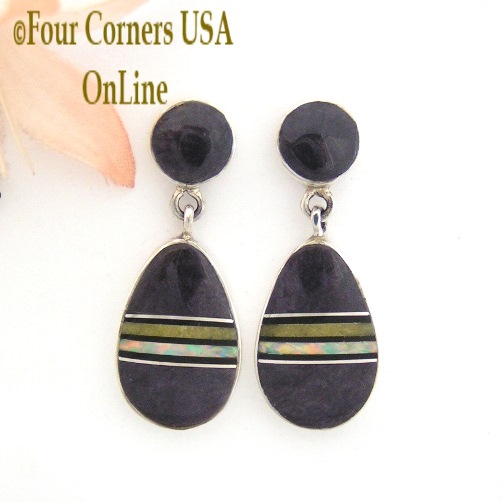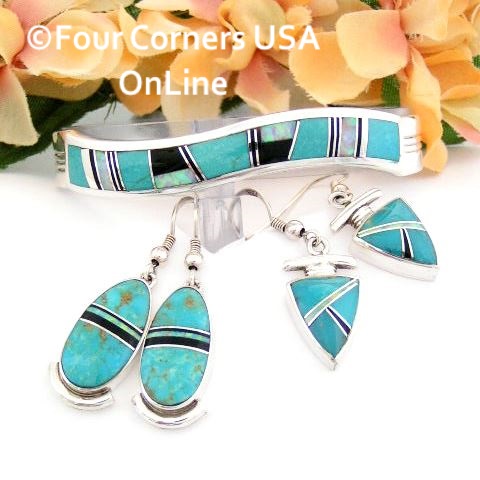 Although we had trays of matching sets of various stone choices designs, most have found new homes and it is time for these beauties to find their forever home as well. All designer Steve Harper's Stoneweaver Jewelry by Native American Artisans are On Sale Now at Four Corners USA OnLine!

All dialogue, articles and images throughout our website are Original Written and Created Content compiled from years of personal experience, conversations and relationships for over 22 years. Copyright and Terms of Use
All Rights Reserved Four Corners USA OnLine