Posted by Four Corners USA OnLine on 26th Jun 2019
Skeets family Rings On Sale Now! Native American Navajo Artisan made Band Rings for both Men and Women in Sterling Silver and Mixed Gold, a Skeets Family Signature with symbolic designs including Wave Rings, Spirals, Native Rug Patterns, Greek Key, Hopi Wedding Pattern as well as some in all Silver designs.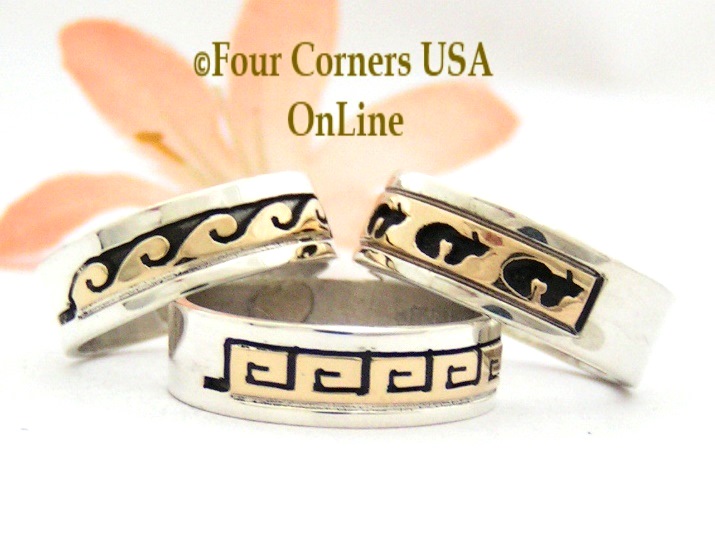 These time honored classic Sterling and Gold Band Rings are wonderful fashion statements as well as replacement Wedding Band Rings, Anniversary Gifts, Commitment Rings or just signs of affection. Native American Band Rings are a wonderful alternative to traditional or socially expectant Wedding Rings and a true expression of your personal style.


All dialogue, articles and images throughout our website are Original Written and Created Content compiled from years of personal experience, conversations and relationships for over 22 years. Copyright and Terms of Use
All Rights Reserved Four Corners USA OnLine