Posted by Four Corners USA OnLine on 25th Jun 2019
14K Gold and Sterling Silver Stamped Cuff style bracelets by renowned Native American Navajo Silversmith Bruce Morgan On Sale Now at Four Corners USA OnLine. Acclaimed Navajo Silversmith Bruce Morgan first created his signature mixed metal bracelets several decades ago offering a classic design in 14K Gold and Sterling Silver.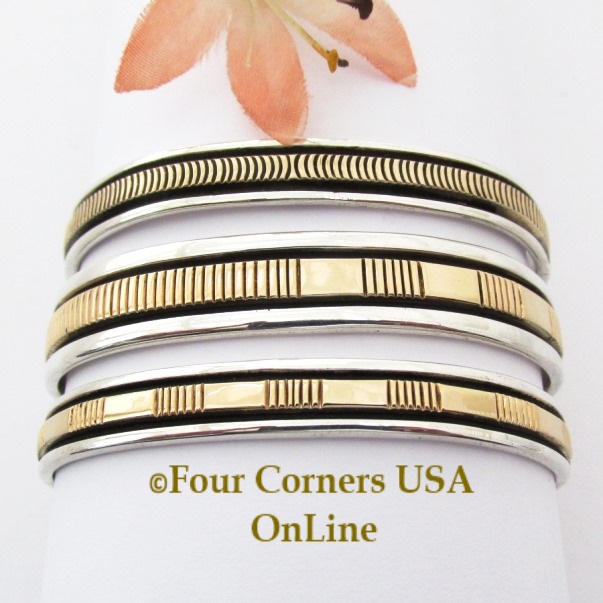 Collectible Navajo Jewelry Art to pass from generation to generation!

All dialogue, articles and images throughout our website are Original Written and Created Content compiled from years of personal experience, conversations and relationships for over 25 years. Copyright and Terms of Use
All Rights Reserved Four Corners USA OnLine