American Turquoise and Kingman Turquoise Designer Bead Strands
Shop a variety of Southwest Jewelry Making Supplies such as American Kingman Turquoise Beads, Apple Coral Bead Strands to compliment your Spiny Oyster Jewelry, various Gemstone Beads, Freshwater Pearls, colorful Glass Beads, Shell, Plated Metal and Precious Metal Beads Findings Clasps for the Creative Soul!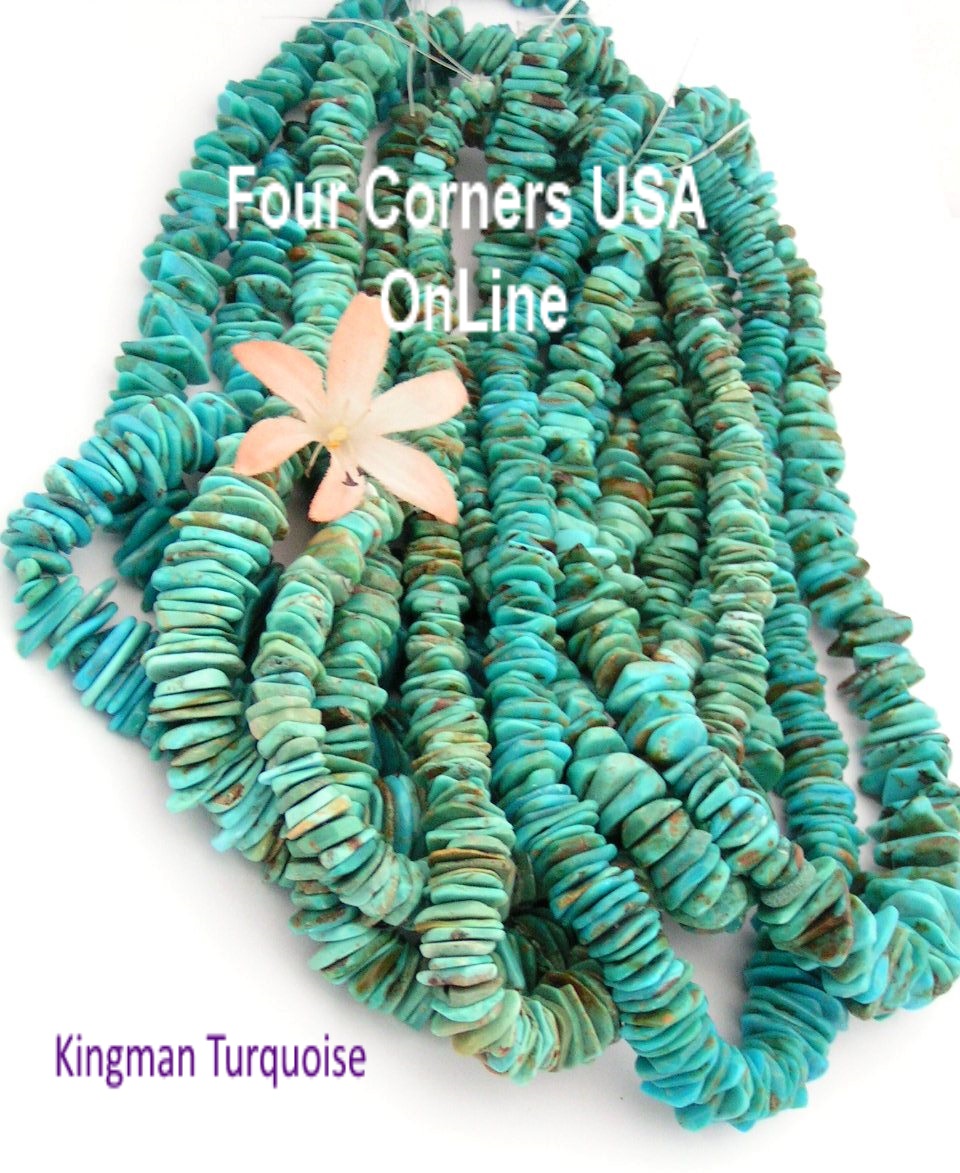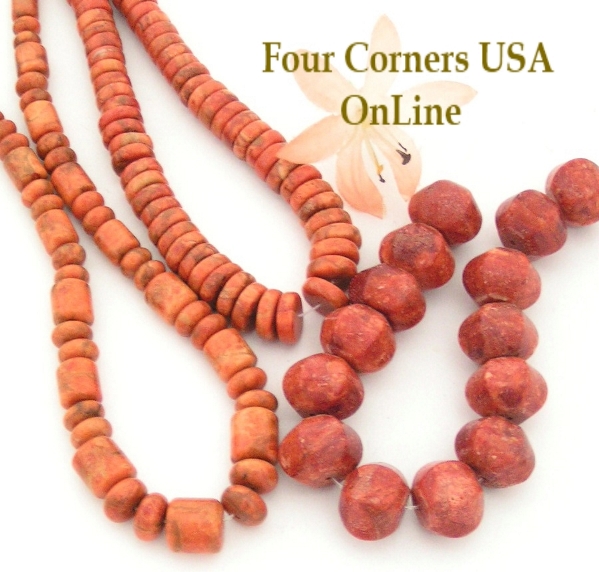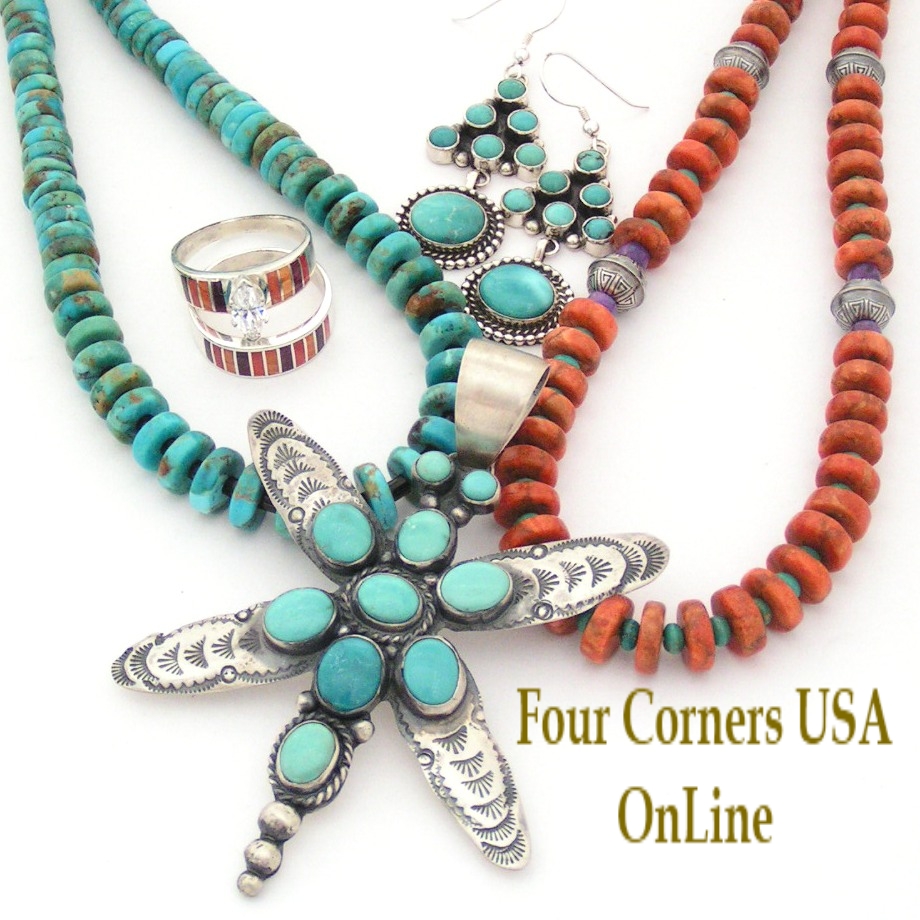 As designers, we realize the challenges you face balancing unique, quality and price for your customers. Aside from carrying many of the best sellers, we are always looking for unusual and new products to bring to the table. We evaluate the quality of our beading supplies, the value they offer a finished piece of jewelry and negotiate the best price possible for you to achieve your goals. We do the shopping and pass the savings onto you!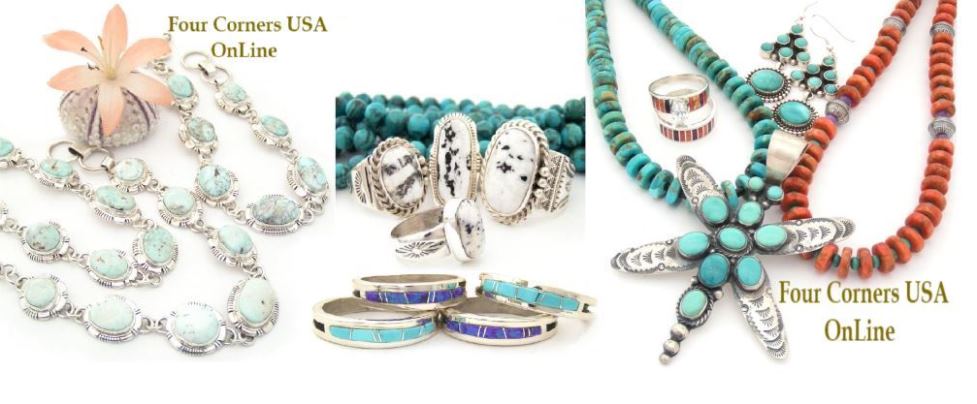 All dialogue, articles and images throughout our website are Original Written and Created Content compiled from years of personal experience, conversations and relationships for over 25 years. Copyright and Terms of Use
All Rights Reserved Four Corners USA OnLine