Native American Jewelry Butterfly and Dragonfly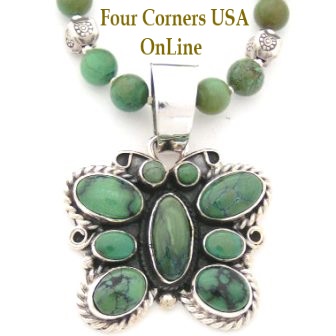 Butterflies and Dragonflies are an integral part of Southwest Native American Culture and found often in Art, Craft and Jewelry using both physical form, abstract and ancient symbols. This Emerald Green Turquoise Butterfly Pendant with 21 Inch Turquoise Bead Necklace is a whimsical interpretation in a western design.
Butterflies represent Everlasting Life, Transformation, Spring and Renewal.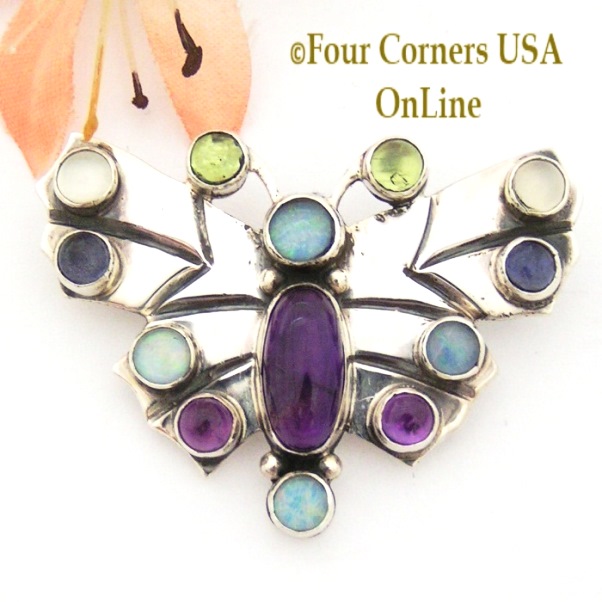 Dragonflies in general represent Life force and Transformation. Because they are of the water there is also a deeper connection to thoughts and dreams.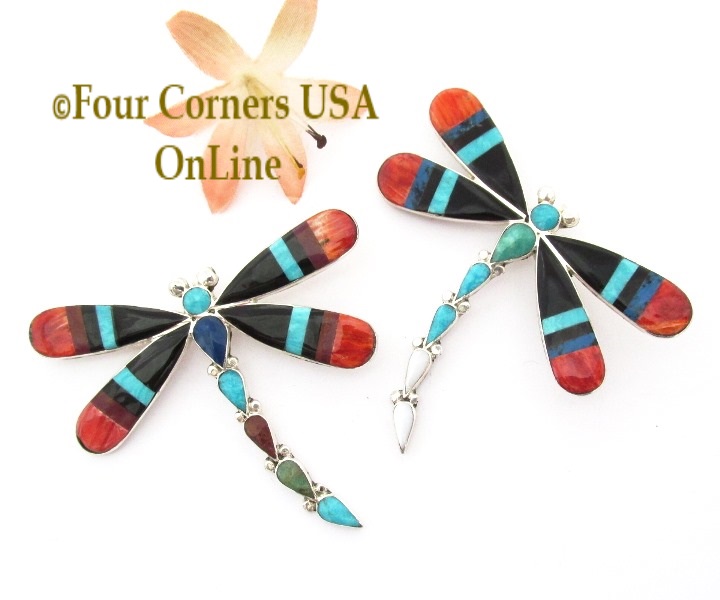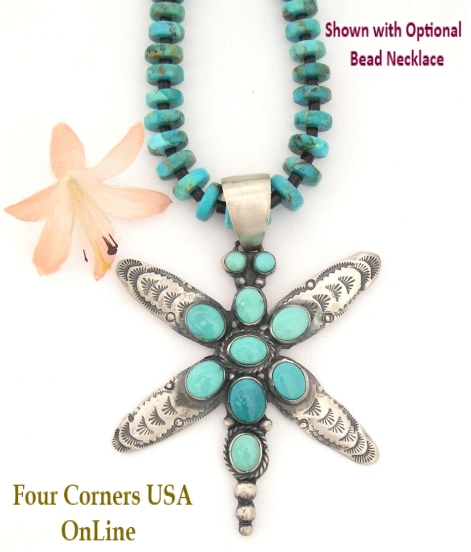 All dialogue, articles and images throughout our website are Original Written and Created Content compiled from years of personal experience, conversations and relationships for over 25 years. Copyright and Terms of Use
All Rights Reserved Four Corners USA OnLine