Turquoise Wedding Rings Wilbert Muskett jr
Turquoise Inlay Wedding Band Rings and Bridal Engagement Ring Sets by Native American Navajo Silversmith Wilbert Muskett Jr. Mr. Muskett offers a traditional styling Wedding Band with raised inlay and each Bridal Engagement Ring is complimented by a round cubic zirconia in a quality prong setting.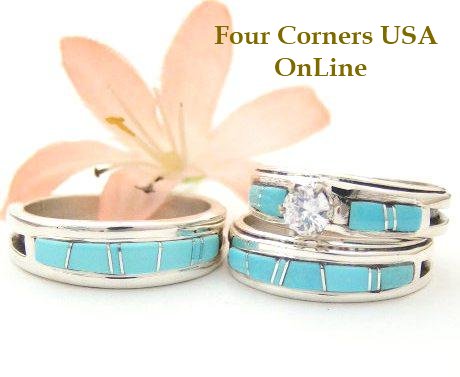 These beautiful time honored Turquoise Bridal Engagement Wedding Ring Sets and Bridegroom Turquoise Inlay Band Rings are wonderful replacement Wedding Band Rings, Anniversary Gifts, Commitment Rings or just signs of affection. Native American Turquoise Inlay Wedding Band Rings are a wonderful alternative to traditional or socially expectant Wedding Rings and a true expression of your personal style.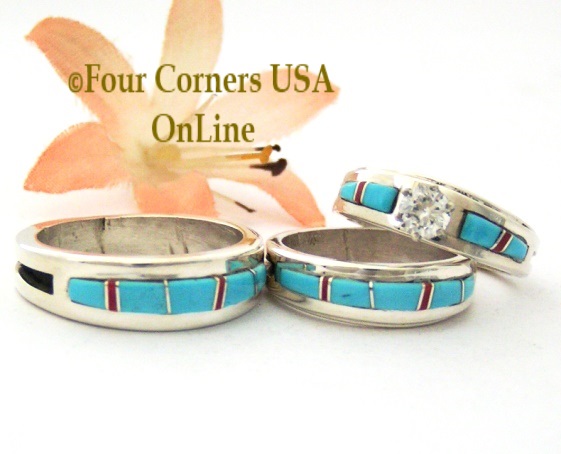 Turquoise is a natural stone and coloring can vary, feel free to contact us should you have questions.
Use our 'Compare' feature to see your ring selections side by side for easier viewing. Compare 3-4 choices by checking the 'compare' box!
There are no products listed under this category.