Kingman Boulder Turquoise Beads
American Kingman Boulder Turquoise Designer Bead Strands in bold shapes and sizes as well as Heishi Strands and Nuggets for accenting your Jewelry Design. Our American Kingman Turquoise bead strands are all natural color, natural cut stone and stabilized for durability (an acceptable and necessary process for enhancing the hardness of Turquoise for Jewelry Making), mined and processed here in the United States.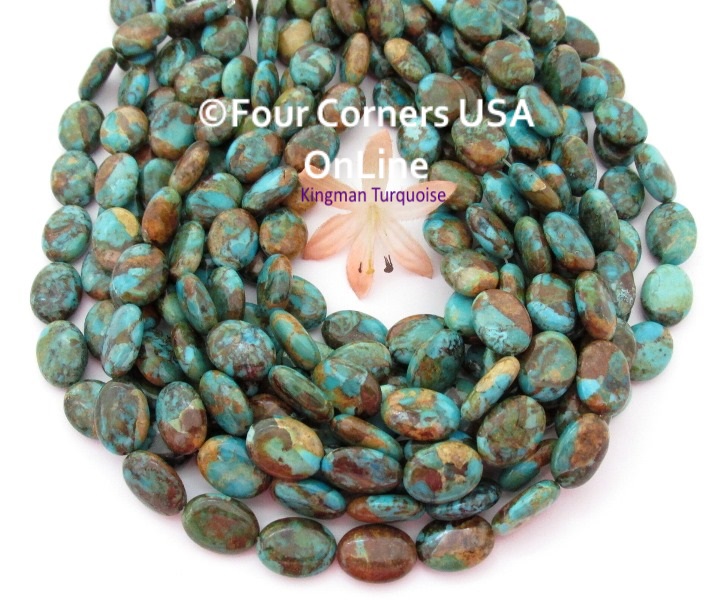 There are no products listed under this category.