Posted by Four Corners USA OnLine on 20th Nov 2018
Wonderfully designed trapezoid shape Sterling Pendant with high polish Silver offset with pave texture and lines from center like a Sunburst (Pendant is also slight concave adding to the depth). Navajo Silversmith Melvin Francis exhibits proficiency in his unique Sterling designs and often collaborates with Inlay Artist Eugene Chee for his expertise in contemporary designs and lapidary skills. Mr. Chee has an exceptional talent for color coordination and shading effects all obtained from cutting stone utilizing both Intarsia and Channel Inlay techniques.
Checkout all our Jewelry Special fantastic pricing!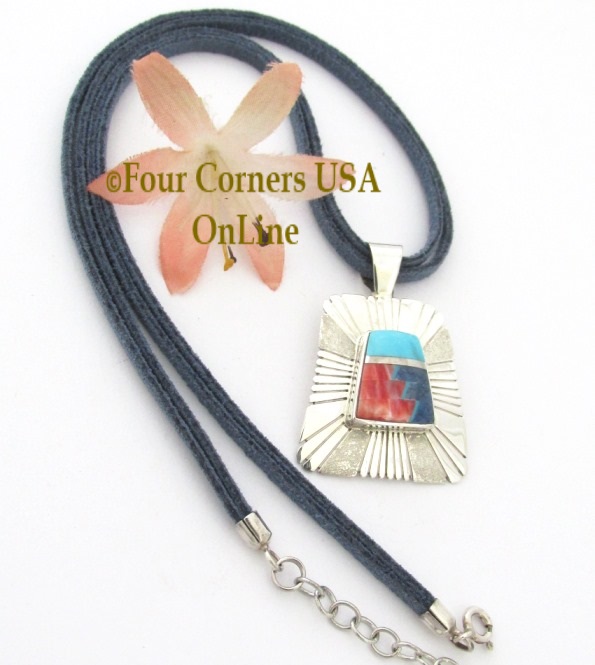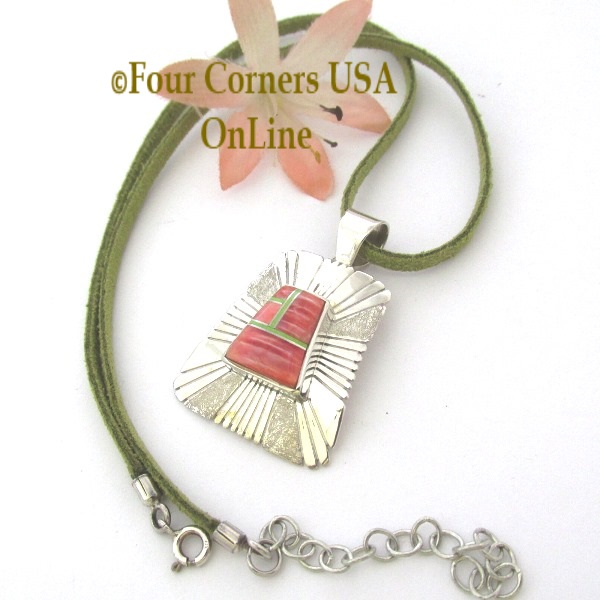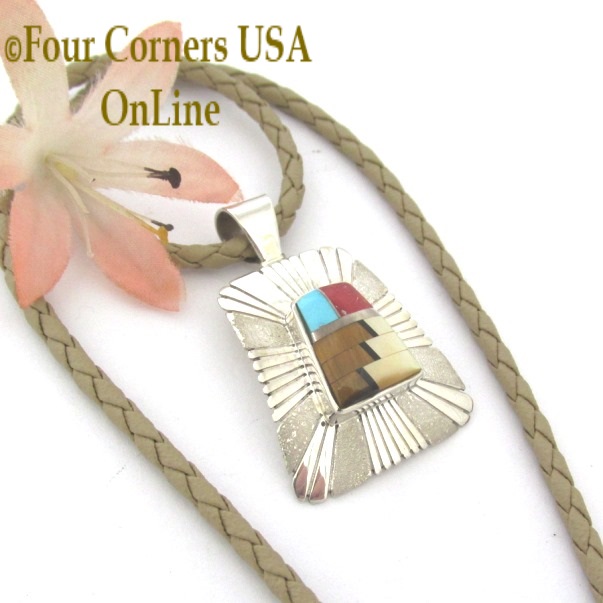 Most All products are shown individually for your shopping convenience - what you see is what you receive!
Hope you enjoy!

All dialogue, articles and images throughout our website are Original Written and Created Content compiled from years of personal experience, conversations and relationships for over 23 years. Copyright and Terms of Use
All Rights Reserved Four Corners USA OnLine